Get verified, be noticed.
The construction industry is a high turnover and schedule driven industry. Employers often need to scale up their workforce quickly as they are awarded new projects. The pressures of tight schedules and the need to scale up quickly can mean that sometimes proper recruitment formalities such as pre employment and background checks and screening are pushed to the side in the essence of securing talent quickly. In a schedule driven industry with more than just dollars at stake it is imperative to ensure that workers within the industry are safe, licensed and insured at a minimum to ensure that businesses are exercising their duty of care and maintaining a safe workplace for all workers. wrk can verify your new recruits Fast!
Purchase Online Verifications
Select from the widest range of verifications and checks online in one secure location. Verifications and checks are stored within the wrk profile to provide unparalleled transparency. Verified wrk profiles increase your teams credibility and removes compliance risk completely.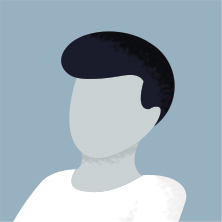 Finally, a credible online professional profile.
Secure - Protecting your information is our legal requirement.

Credible - Verified wrk profiles can be trusted.

Convenient - Store all critical personnel information in one place.
Save time and money. Let wrk take over your compliance requirements.