Get verified, be noticed.
Looking for a new job? There's a lot of competition out there, what will be your competitive advantage?. It wont be the standard Microsoft Word CV template that you have been updating since you left school, those are a dime a dozen. Its time to add some credibility to your job application and stand out from the pack as a credible and verified candidate. Set up your wrk profile, verify your qualifications & licences, undertake an employment reference check and police check and save your prospective employer the hassle. Turning up to a job interview with these items ready for the employer will put you straight to the top of the call back list. Your wrk profile is your new, online, verified CV. Register now.
Purchase Online Verifications
Select from the widest range of verifications and checks online in one secure location. Verifications and checks are stored within the wrk profile to provide unparalleled transparency. Verified wrk profiles increase your teams credibility and removes compliance risk completely.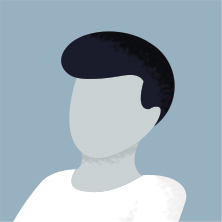 Finally, a credible online professional profile.
Secure - Protecting your information is our legal requirement.

Credible - Verified wrk profiles can be trusted.

Convenient - Store all critical personnel information in one place.
Save time and money. Let wrk take over your compliance requirements.